Have you ever had a list of desires and you've been to scared to say Yes!
Updated: May 21, 2021
Do you have a burning desire to do something?
Do you then get given the opportunity to do this said desire?
Do you then sit there and talk yourself out of it?
If you've answered Yes to these above questions then this blog is for you.
Having a burning desire to do something and achieve something is sometimes just that a desire. But sometimes you get given the opportunity to make it a reality, and you panic and before you know it you've talked yourself out of something that could of been amazing for you either personally or in business.
I know exactly how you feel. I've had my dreams of running my own business, writing my own story in a book, and moving away to somewhere new to create a better life. Did I ever think any of this was possible as a single mum, of course I didn't.
So in 2019 I embarked on getting plans into place, doing my research and really going for the things I really wanted to achieve. Through out this process I had many ups and downs along the way, my plans changed, stopped and restarted several times along the way.
I hit my road block and began doubting myself a lot and couldn't see a way around my ideas and plans, then something happened and it changed my outlook on everything.
I read a book "Smashing through the glass ceiling" compiled by the amazing Rebecca Adams and one of the chapters in the book, pushed me in the right direction on where to go and what I needed to do. I can honestly say that one chapter helped me an awful lot and gave me the refocus I needed to get on with it.
It made me realise what my fears and hurdles were and that these were the things stopping me from moving forward, having the courage and bravery to go "You no what I can do this and I'm going to do this"
I then reset about my business and started looking at houses, areas and researching other businesses in the areas I was looking at relocating to and just went for it. I did all the planning I physically could to get me ready for what was about to become the best adventure I've taken although in my head was also very risky, what if I don't like the area? What if the business doesn't work? Then what would I do and again all the questions above would still stand.
Desire Number 1:
So in 2020 I took the plunge, sold my house, chose a new house over 100 miles away and moved 3 days before Christmas. I packed up my old life and left my home town of 35 years and started the road to a new beginning.
At this point I was beginning to feel a lot more positive that the desires I had were going to happen, of course nothing happens overnight but I could see a road instead of crossroads leading to nowhere, The new house was amazing, it gave me a lot more space, bigger garden for my daughter for the summer, room to expand when I need to, but most importantly the feeling of being free.
So that completed my desire number 1, move and relocate
Desire Number 2:
But then it was onto number 2, run my own business, with the new house unpacked and set up it was time to set the date and get business ready to launch.
I grabbed my notes and plans I'd made and been working on for over a year and started ordering my equipment and stock. Was I scared to take this step YES and big fat YES I WAS but I didn't let it stop me, I had found my new focus and I hit buy on the bits I needed. As it all started turning up it was kind of overwhelming to think my plans were finally becoming a reality. Something only 6 months previous I couldn't see happening at all.
With all the business bits arriving I put a target into place to launch my business on 6th April 2021.
Did I manage it, well your reading this blog on my Business Website so YES I DID, and I'm so happy to be able to sit here and say yes I have and I wouldn't have it any other way.
Desire Number 3


So onto the third item on my desire list, writing my story. Now surely this just wasn't going to happen, me little old me writing a story and being a published author. No way, not a chance at all.
Oh how wrong was I? I was approached by a friend who asked if I wanted to get a part of my life published in a book. Was i scared, did i pinch myself to think it's happening my third desire is happening.
Of course I said yes and on my way I went. I've already written a blog on the book I'm a Number 1 Best Selling Author in. So please take a minute to read my other blog as i don't want to re-cover something I've already written about.
The lesson I want people to learn from this blog is.....
No matter what your desires are, no matter how unrealistic they initially seem, don't give up, don't throw the idea away just because you can't see how to get there.
I'm living proof if you put your mind to something you want, you truly can go for it and make it happen. It may take you a few months, or a few years. But keep your eye on the end game and go for it.
I've taken my idea and I've found a new love for writing from doing my chapter, something I never thought I would find relaxing and inspiring, but it really does help.
So hence the blog was then added into the business as well. Not an initial direction I thought my business would take but it's there and I'm going for it.
Make those desire lists, list how to get there and lastly make the TICKs appear on those lists and see just how you feel when you realise you've done it and you've achieved what you wanted to and made that scary Yes into a reality.
Always remember no matter what you are stronger than you think you are!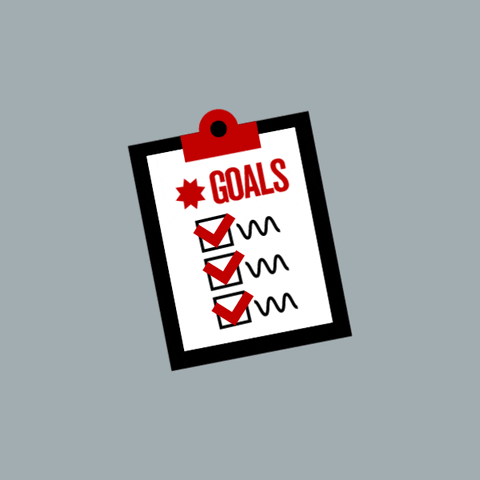 I've ticked my 3 boxes off my list. Now it's onto the next set of lists for the rest of 2021.
Your turn now to go for it. Be amazing in whatever you choose to do.
Love
Maria x